Gallery


These are photos of a jacket made by one of my dressmaking students from Hobbysew (hello Liz!). She has used a stretch binding I use on dancewear to give a Hong Kong style finish to the unlined garment - a creative use and the colour is great!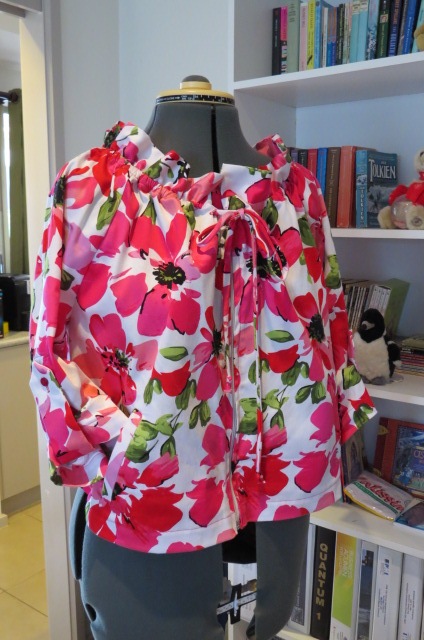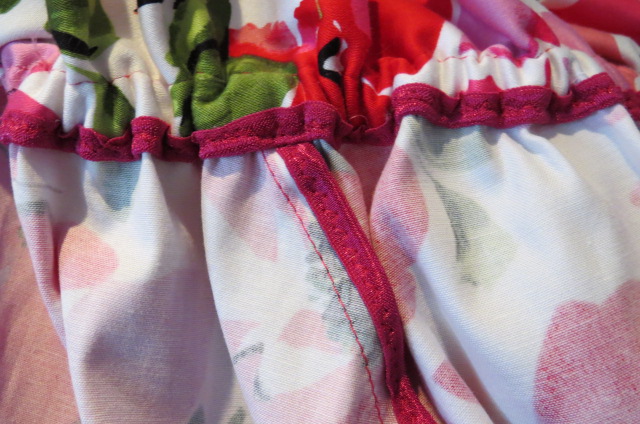 Here are photos of my student Aleshia and her husband Martin on their wedding day. I gave her the fitting and patternmaking lessons for her wedding present and look at the beautiful dress she has made in silk dupion with a silk satin lining and a navy silk cotton petticoat with layers of bound organza flounces. She looked so beautiful on her wedding day and had a right to be proud of her efforts. She also made her jacket in a gorgeous wool plaid and matched the design really well - check out the front - how good is that!
If you want to read her blog on the making of the dress visit: https://alphitomancyshop.wordpress.com/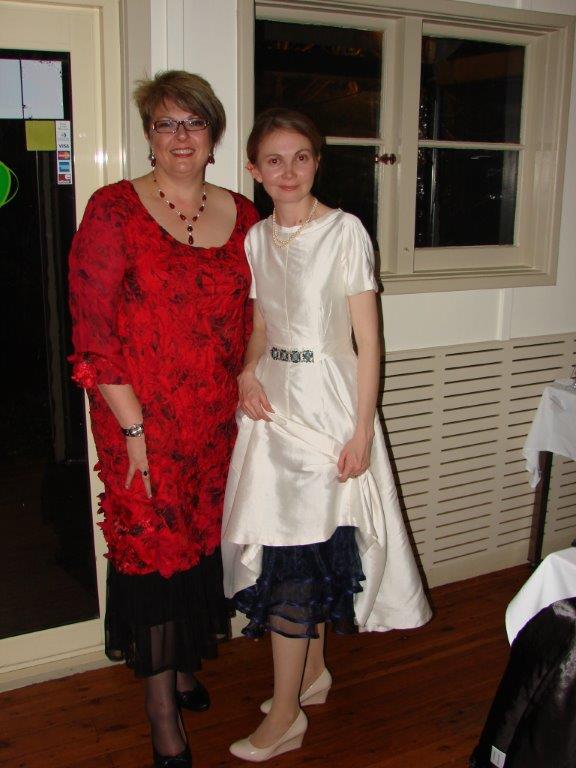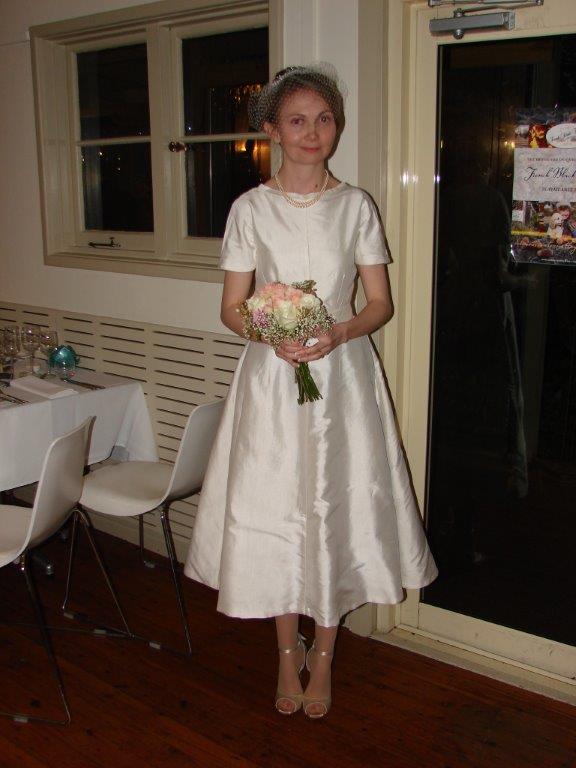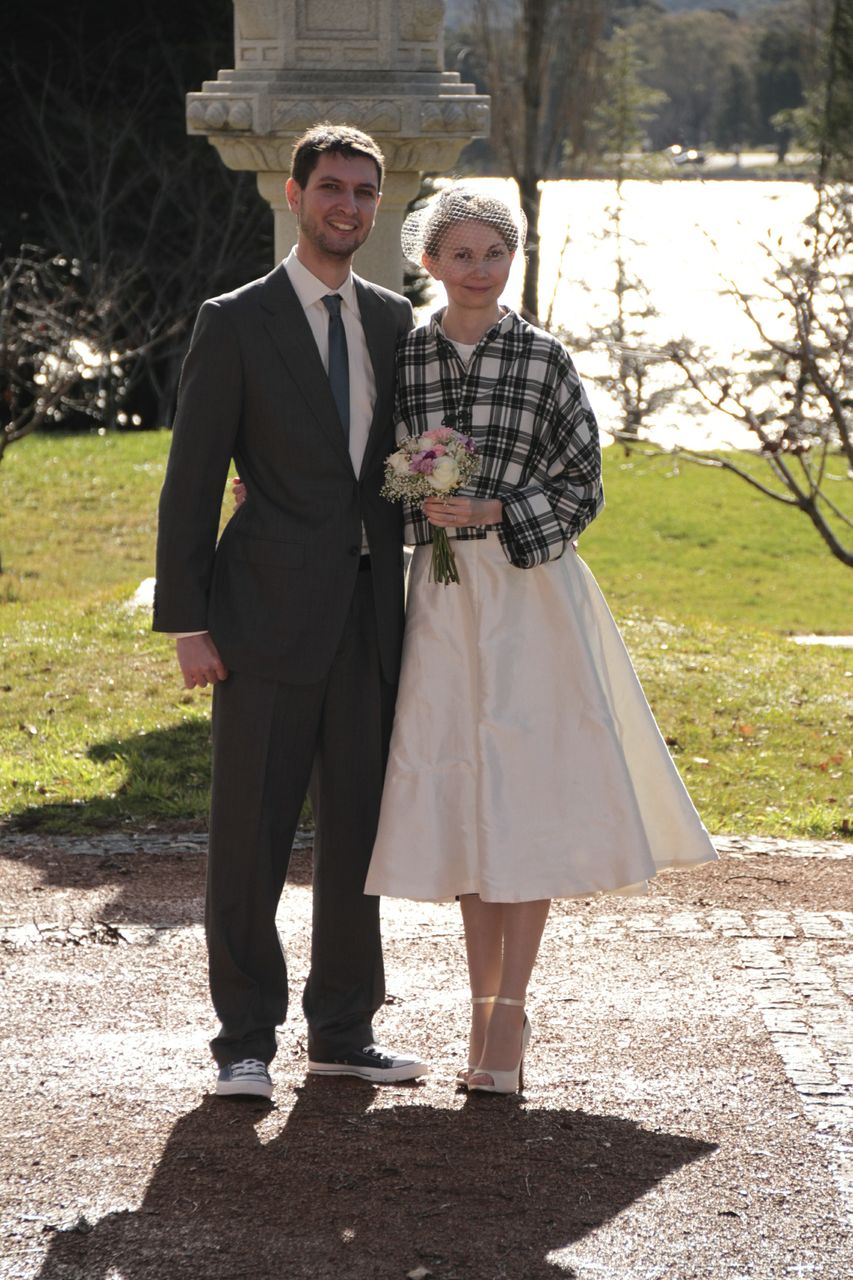 Here is a photo of my friend Sharon - she is part of the mini chapter of the Australian Costumers Guild here in Canberra. She made part of this outfit from patterns that she purchased from me - what an effort!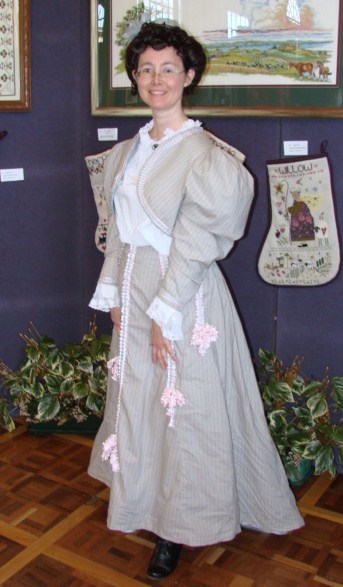 Here are two beautiful designer dolls that, one of my customers - Jules from Canberra, has designed and sewn couture fashion for. With the doll on the left, Jules has hand beaded vintage lace handed down from her mother. The doll on the right has had vintage braid, bought from me, used on the skirt. Jules often buys laces and braids from me to use in her work. They are just beautiful Jules. Jules doesn't take commission work at the moment but does occasionally sell privately to specialist shops. If you want to know where and if any are available drop me an e-mail.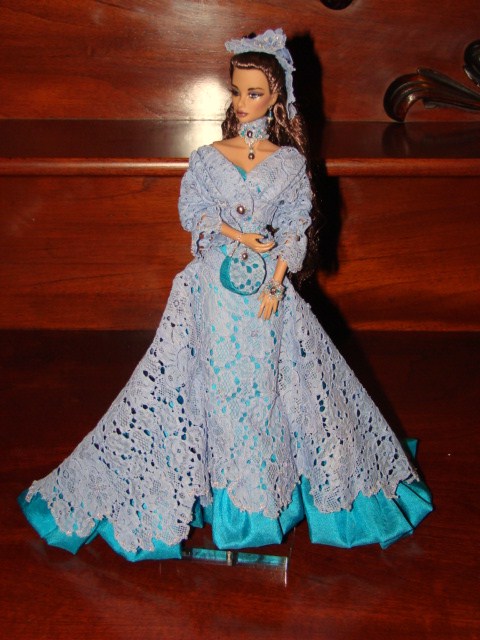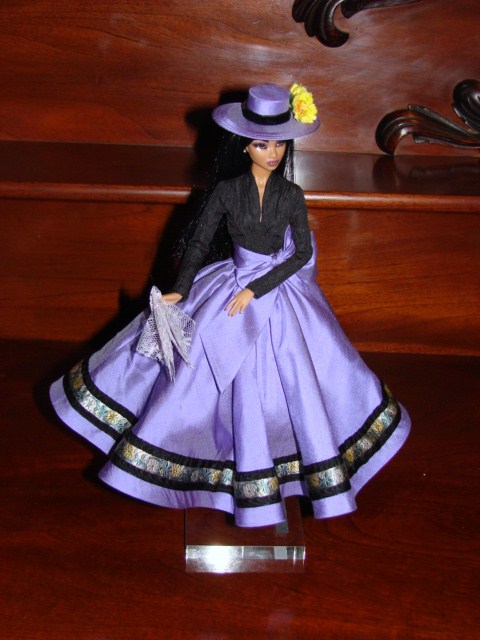 Here is a picture of Susan in Canberra in a dress she made from some vintage fabric she purchased from me. She has only recently started sewing and I believe has made over 25 dresses already - the bug has truly bitten! Well done Susan.